We have
c o o l u
's fixed
3 business card design as follows.
Please choose from these 3 different design.
We change your text on this design.
Fixed design - A -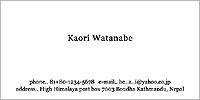 Fixed design - B -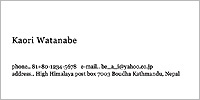 Fixed design - C -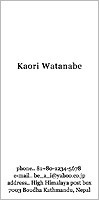 Fixed design charge $100
Please inform us about your information that
you would like to print on the business card.
Please contact
Ai
with informations below .
üł
1. Fixed design numberüiAü`Cüj
2. Nameü@
3. Address
4. phone number, fax number
5. e-mail address
6. website address etc..
üľ These are just standard informations.
You can put information as you like.